Learn more about Air Systems
Capability area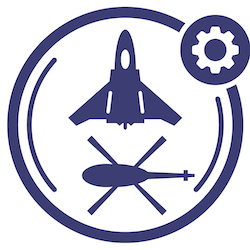 Air Systems delivers the capabilities for the development, evaluation and demonstration of systems and concepts in the Air domain. It links the broader S&T and systems capabilities to the Air domain by providing the expertise to ensure the S&T is exploitable and relevant to this environment.
View suppliers who currently provide research in this capability.
View skills for capability area Air Systems.
Before applying you'll need to: