Learn more about Robotics & Autonomous Systems
Capability area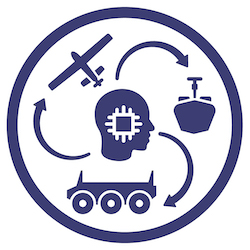 The ability to understand, evaluate, integrate and demonstrate the tools, techniques and approaches of robotics and AI technologies to create effective and trustworthy Defence and Security unmanned platforms and autonomous systems. This includes the understanding and evaluation of threat RAS capabilities and systems.
View suppliers who currently provide research in this capability.
View skills for capability area Robotics & Autonomous Systems.
Before applying you'll need to: